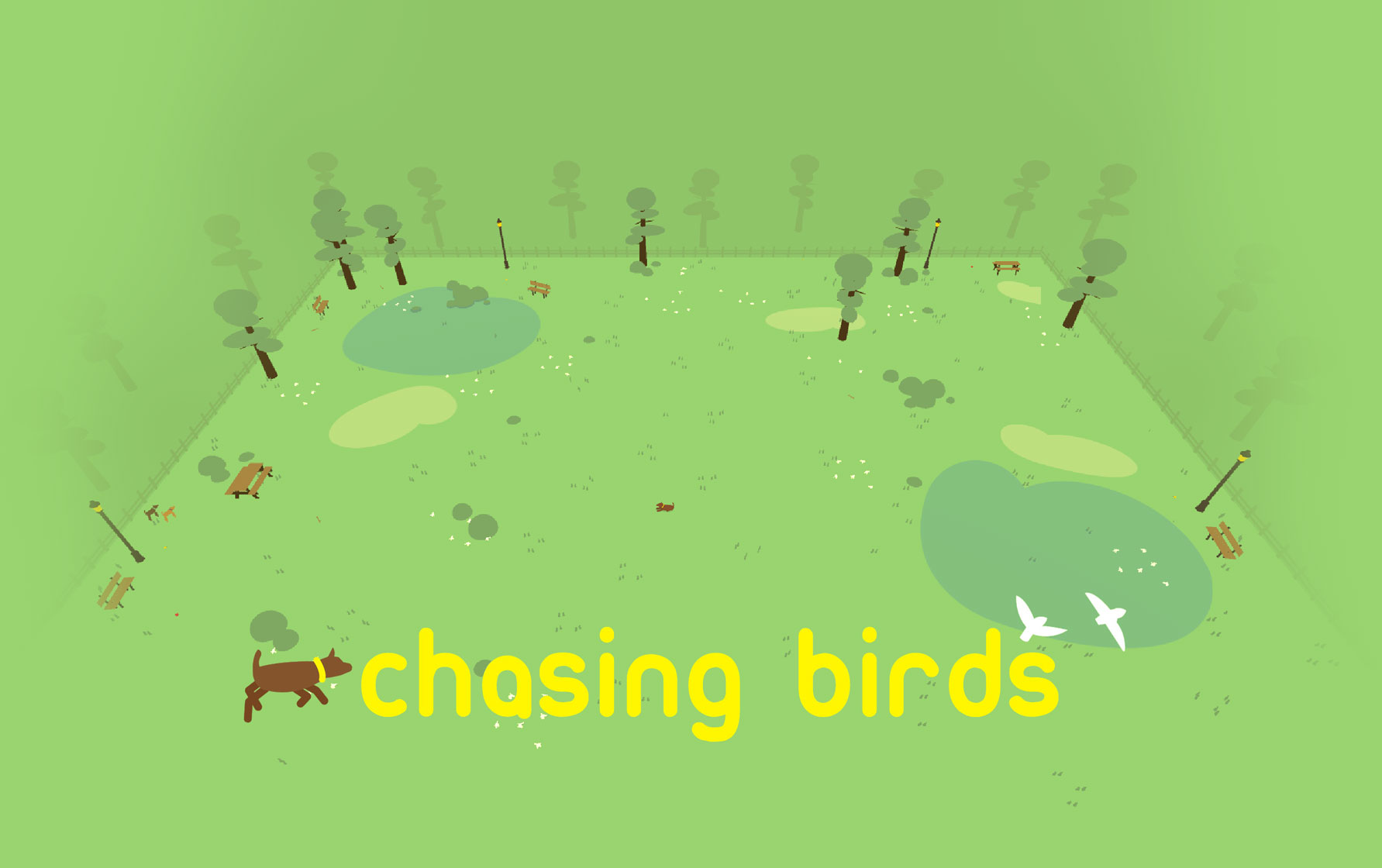 chasing birds
Chasing Birds PUPDATE

Introducing a new update with several new features in celebration of announcing a partnership with DSM Arcade (dsmarcade.com). DSM contacted me with the idea of creating a physical arcade cabinet for Chasing Birds!

I've added several new features to my original jam project and improved on others that didn't get as much polish during the time of the jam.
Here's a list of what's new in Chasing Birds v2:
barking now picks up and drops certain objects which can be used to scare birds
sticks now added (dogs love sticks)
more balls (dogs love balls too)
barking interactions with the environment (try barking at stuff)
other dogs you can befriend! look around for them!
butterflies flying around for increased park atmosphere
added more birds to chase
do you like picnic tables? well there's some in here now
get up on benches and picnic tables
Minor changes:
moved around some bushes
fences around for increased park atmosphere
improved animations
cleaned up colliders
Files
ChasingBirdsv2 (Mac)
21 MB
Jan 22, 2018
ChasingBirdsv2 (Windows)
17 MB
Jan 22, 2018