Nightmare Drive
A downloadable game for Windows and macOS
Nightmare Drive is a top down survival, driving game
where you must outlast your deadly ghost drivers on a cursed race track.
With every lap you complete, your ghost will follow your last path
and become an obstacle.
The story goes that every fifty years
the best drivers in the world are sent an invitation.
Drive 50 laps around a secluded track.

The challenge has only one rule. If you fail,
you lose your soul and are forever linked to the cursed track.
How long can you survive?
Controls / How to drive: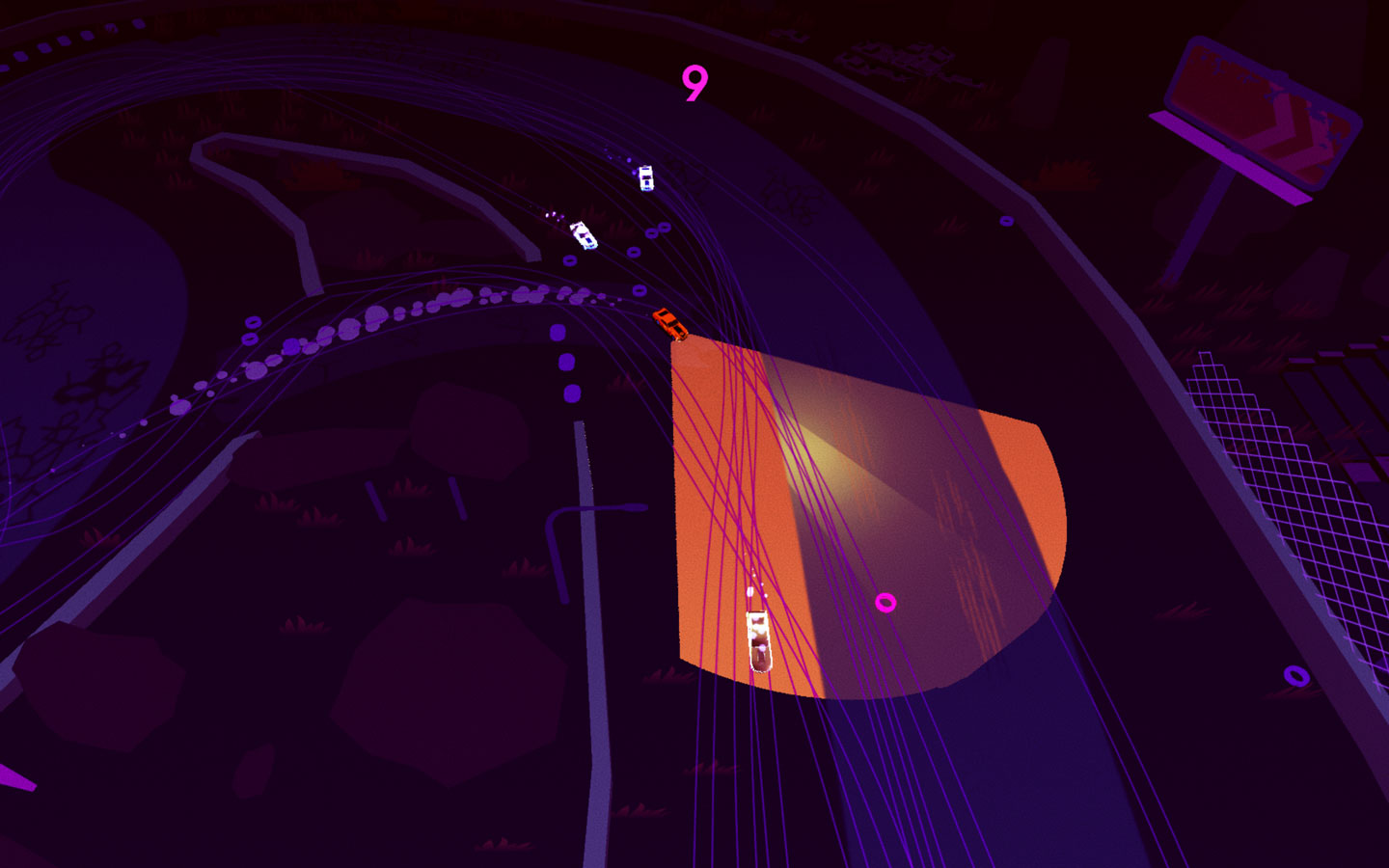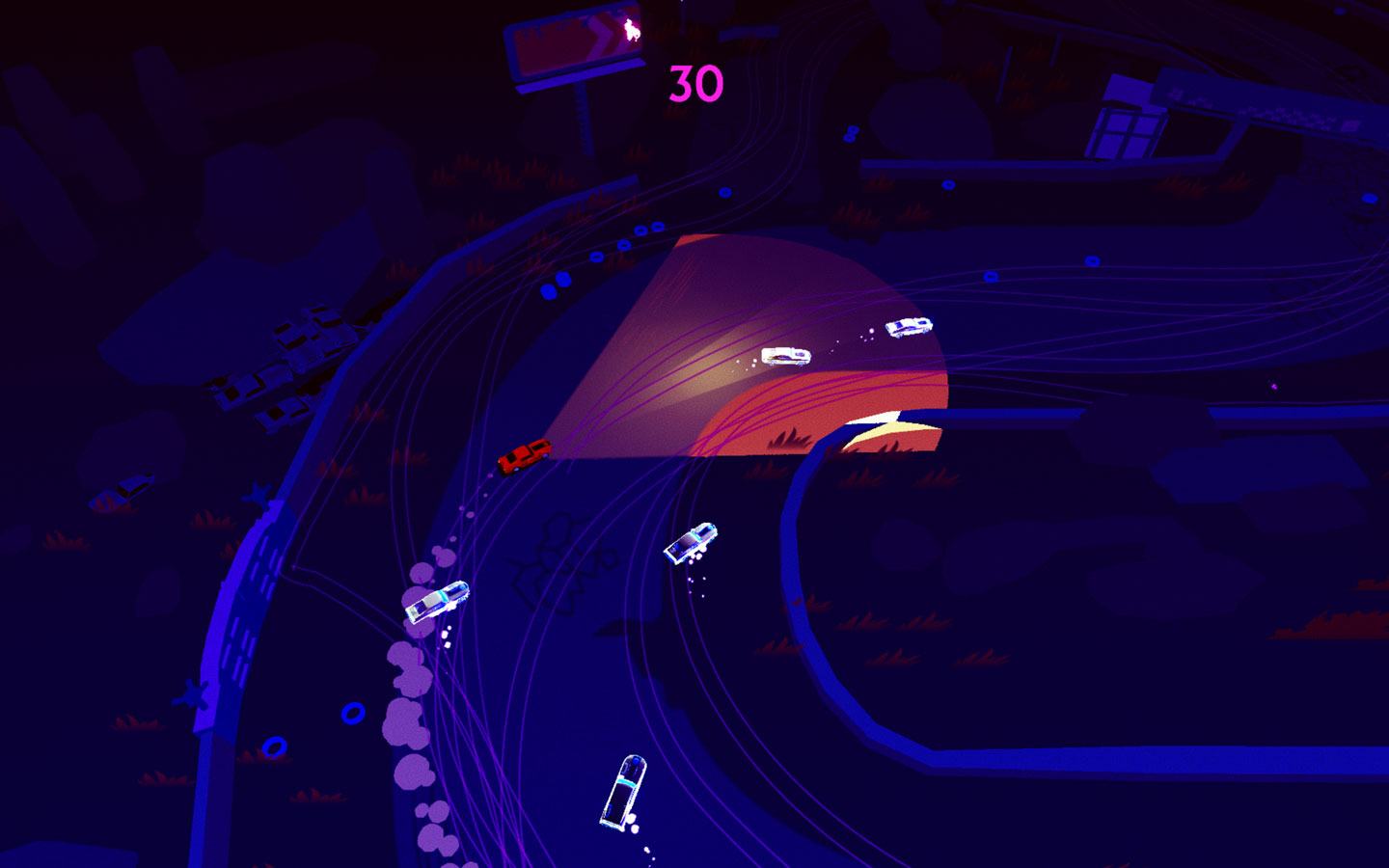 Download
Click download now to get access to the following files:
NightmareDrive_Windows
40 MB
Comments
Log in with itch.io to leave a comment.
drifting with ghost with a rad ride
I am having problems downloading the game on windows. The zip file downloads and I dont know what to do from there. Amazing concept for this game btw!
You need a program like winrar or 7 zip to open it and then extract it, both programs are free.
So after a while of playing, i do have a few things to say about this game (Also, I apologize if this seems very late, i didn't learn about the game until like 2 days ago):
1. I really like the concept of this game. The idea of you being your worst enemy is something that I find very interesting and I wish more games explored. I would like to see more of this game I.E a few more maps and maybe a horror and non-horror mode.
2. The car handles really well.... except when it doesn't, when the car hits something, it automatically turns to rubber and just bounces off of everything. so if your going perpendicular to a car, and they slightly nudge you, you do a full burnout instead of just slightly angling away from the car you hit. It's especially bad when you hit the barriers sometimes, because you'll want to go down one of the shortcuts, but as soon as you hit the barrier, you go careening into the nearest wall. Again, I like the way the game handles, but the bounce physics really need a tuning.
3.The atmosphere is great, using saturated colors combined with high contrast makes everything your doing highly visible, so when you don't see something coming, it wasn't because you couldn't actually see it, it was just because you weren't looking at it, I.E it's not the games fault, it's YOUR fault.
4. I really wish there was a mute button for the sound. As much as i like the sound of squealing tired and roaring engines, I don't really like the sound of the background. Now, i understand the reason, as this was approached as a horror games, but honestly, after a few runs and hearing the droning soundtrack, I wish I could just turn it off and play something else in another tab.
Alright, so if this game were to be worked on more, a few things i would like to see added are: A few more maps, an ability to switch between a normal mode and a night mode (A.K.A classic mode.), The ability to mute music and sound, or at least just the music, and while not really that important, maybe the ability to switch the color of your car.
I really like this game, I think it is a really cool concept that I believe should be explored more, hell, if there was an updated version with all the stuff I mentioned before, I would literally buy it from somewhere like steam. But overall, great game, great concept.
Ahahahaha, damn it! Think I broke it right at the finish line!

I slapped into the finish line's pole on the 49th lap and reversed over the finish line. Then I had to drive forwards (going the wrong way on the track) to get my bearing, and it ticked over to lap 50 when I crossed the line again! All I could do was keep driving in slowmo until I finally carked it.
Awesome game mate, I really like this take on the "Time trial ghosts" concept!
Even if you try to cheese it by driving slowly and orderly, every little difference between the laps builds up and soon you find yourself surrounded on all sides, haha!

Oh wow, that's never happened to me! well you have the highest score in my books haha
I'm glad you enjoyed it. That's exactly what I wanted out of it, making the gameplay simple but adding layers of strategy to try beat it.
Thanks for playing!
Can't say enough good about this game, you become your own worst enemy in this game... love it, very well done!!
Sweet visual style. It would be cool to have some incentives to reach X number of laps, maybe different cars or tracks?
Awesome concept! I love the idea of your past laps becoming your enemies and the way they stack up is both chaotic and lends a lot of strategy to later laps. The art direction is really nice as well, the high contrast and saturation colors make everything of importance stand out while making it all nice to look at. Really great work here!
Awesome game! Such a cohesive theme; the art, music and SFX are fantastic. I love how the better you race the more creative you have to become in completing more laps.
My only criticism is that I couldn't figure out how many lives I had, or what the measure was for triggering the game over.
Anyway, that's just a minor thing. Well done on Nightmare Drive!


Thanks so much for playing!

Also great catch on the lives! That was my mistake, they were just hidden for when I was preparing some gameplay gifs and forgot to turn them back on haha. I just uploaded a newer version which should fix that.
haha no worries. Updated it and saw the UI. Looks good!
My high score is 24...I curse my past self for the ghosts of big screw ups (particularly the ones requiring reversing and 180's).
Once again, great game, dude.